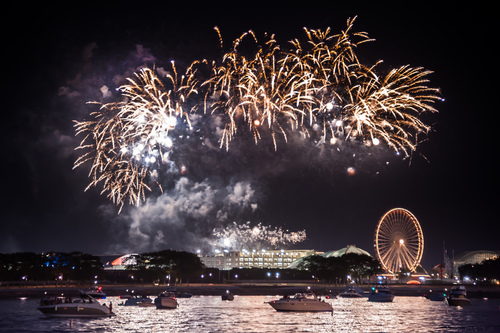 Navy Pier Fireworks Night Wednesday and Saturday is a treat for friends and family alike. We can park right next to the fireworks show, giving your a front row seat!
May 27 – Sept 2: Wed @ 9:30 pm & Sat @ 10:15 pm.
For more info, check the web: https://navypier.com/fireworks/
CLICK HERE TO SEE MORE PICTURES OF FIREWORKS AND THE AIR SHOW IN OUR GALLERY!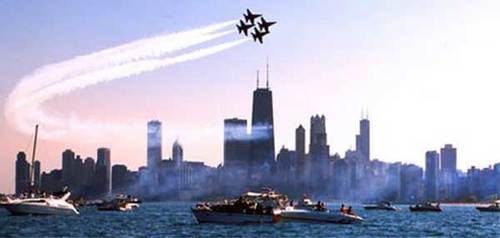 Viewing the Chicago Air & Water show from the water is a truly unique experience. The jets buzz the sailboat masts making unforgettable memories. But book early, as the event is only 2 days and these are the first events to be booked!
Saturday & Sunday, August 19 & 20
For more info on this event, check the web at:
Chicago Air & Water Show
Please keep in mind that the Air & Water show is the #1 attraction for our service and special event pricing does apply.