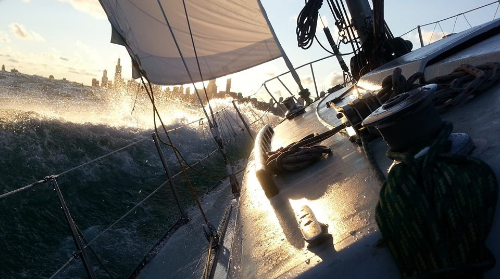 Reservations subject to advance booking.
Unless otherwise specified, rates do not include the City of Chicago 9% Amusement Tax.
Any client request to reschedule their charter is subject to availability and the discretion of Salty Dog. A $75 rescheduling fee may apply.
Client cancellations within 7 days of booking the charter are permitted, less a $75 booking fee only if purchased directly through The Salty Dog Sailing Co. After this, the reservation is non-refundable.
If Salty Dog Sailing Co. cancels due to mechanical, or other non-weather related reason, client shall be given a full credit of the paid amount if purchased through Salty Dog. If purchased through Groupon, Living Social, or other 3rd party reseller, the reseller's refund policy shall apply. (Raincheck Policy)
Promotional discounts cannot be combined for more than one offer.
Promotional discount not valid for Chicago Air & Water Show.
No Smoking is permitted during your charter.
No illegal drugs are permitted on the charter vessel.
No firearms are permitted on the charter vessel.
Prices or promotions are subject to change without notice and are not guaranteed until your charter is purchased.